Research Fellows
Hiruy Meharena, Senior Alana Fellow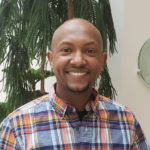 Working in the Tsai lab, Dr. Meharena has devoted himself to Down syndrome research, particularly in developing patient-derived stem cell brain models to understand the consequences of Trisomy 21 on the nuclear architecture, function and how these alterations result in the phenotypic differences associated with the pathologies observed in Down syndrome. Meharena has become an up-and-coming leader in the field. He has presented some of his discoveries at the T21RS Conference, Society for Neuroscience (SfN) conference, and at the Massachusetts Down Syndrome Congress annual conference. Meharena has also forged a partnership with the LuMind Research Down Syndrome Foundation to explore the possibilities of utilizing CRISPR technology to mitigate some of the genome-wide disruptions induced by Trisomy 21. Prior to joining MIT, Meharena was a graduate student at the University of California San Diego, studying the structure of proteins that signal between cells.
Cristina Blanco Duque, Alana Fellow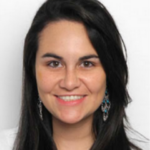 Dr. Blanco joined the Tsai lab to study the interactions of Down syndrome, Alzheimer's disease, and sleep. The Tsai lab has previously shown that sensory stimulation at a certain frequency may help reduce Alzheimer's disease. Dr. Blanco is studying the effects of this sensory stimulation on sleep in Down syndrome and neurotypical models, and investigating the potential interaction between beneficial activities during sleep and the protective effects against Alzheimer's. Dr. Blanco joined the lab upon completion of her doctorate at the Wellcome Trust Doctoral Program at the University of Oxford in the United Kingdom, where she studied the role of brain activity during sleep on memory. Prior to her doctorate, Dr. Blanco completed her undergraduate work at Pontificia Universidad Javeriana in Colombia.
Michael Gutbrod, Alana Fellow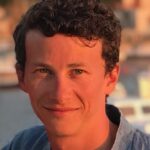 Dr. Gutbrod is a post-doctoral researcher in the Kellis lab, where he studies how different cell types in the body respond to chromosomal imbalance, such as Trisomy 21. He is examining the global gene expression changes in the different cell types as a result of trisomy, and the resulting contributions of different gene dosage changes to cell stress, with the goal of identifying the key misregulated genes that contribute significantly to the disruption of functions in Down syndrome. These genes could potentially be targets for drugs to ameliorate the negative health outcomes of trisomy. Gutbrod joined the Kellis lab in 2020 from his PhD at Cold Spring Harbor Labs in New York, where he studied the effects of RNA interference on mammalian development.
Yixi Liu, Graduate Fellow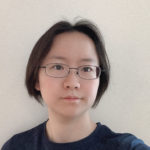 Ms. Liu has recently joined the Boyden lab as a PhD student in Electrical Engineering and Computer Science. Her project in the Boyden lab will develop a new form of expansion microscopy (ExM), a recent invention from the Boyden lab, that pulls individual proteins apart from each other so they can be identified and imaged, with single-molecule precision. By using this new technology to analyze components of synapses in Down syndrome, Liu plans to explore how make a 3-D nanomap of proteins at synapses, so the architecture of synapses in Down syndrome can be specifically analyzed. Liu comes to MIT from a masters program at Tsinghua University in China.
Zeguan Wang, Graduate Fellow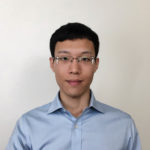 Mr. Wang is a PhD student in Media Arts and Sciences in the Boyden lab. His research aims to map the activity of neural circuits that are different in Down syndrome by developeing and using novel microscopy techniques that offer great precision, both in space and time, over large volumes of brain circuitry. He hopes to record neural activity across volumes of brain sufficient to understand what happens during cognitive tasks in Down syndrome, as well as responses to interventions such as 40 Hz sensory stimulation and temporal interference (TI) stimulation, new methods that offer the potential of noninvasively improving brain function. The goal of the work is to eventually develop closed-loop stimulation protocols to address functional differences in Down syndrome. Zeguan joined MIT after his undergraduate work at the University of Science and Technology of China.
Alana Fellow Alumni
Tim Mullen, Alana Fellow
Dr. Mullen was a post-doctoral researcher in the Amon lab, studying the link between an imbalance in chromosome number and cancer.
Jiekun (Jackie) Yang, Alana Fellow
Dr. Yang is a post-doctoral researcher in the Kellis lab, analyzing gene expression patterns in DS model mice.